BUDGET 2015: What's the state of play for young finances today?
As the Budget gets underway today, you're almost certainly wondering how Mr Osborne's red box of delights will affect you and your personal finances in the near future.
Now seems as good a time as any to take a rain check following five years of tough times for young people's finances. So what developments have we seen in the last year that boosted our prospects and dragged down our outlook? What's the state of play today and what we can expect going forward?
THE PAST
Cartoon: Gary Barker
The Chancellor made a huge splash last year, not once but twice, when he decided to free up access to pension pots in the last Budget before reforming stamp duty (not before time!)
One of these decisions was a more obvious shot in the arm for young people's finances than the other – you can guess which one – but those far reaching pension reforms have completely carpet-bombed the financial agenda in the last year.
I also made the (much contested) point that higher limits on tax-free savings, introduced by Osborne in the last Budget, would be beneficial to young people who need every last incentive to save.
Debt charities have rightly pointed out that raising the ceiling on tax-free savings (to £15,000) is not that relevant to young people. Robbie De Santos, senior public policy advocate at Stepchange, told a charity conference last year:
"We do not necessarily believe that the changes to Isas will benefit those in lower income brackets and young people. Research indicates that these groups do not recognise tax incentives, which tend to appeal to those who are saving regularly and on top of their tax-free allowances."
Fair play, though I believe that rising tax allowances (with a further one rumoured to be in the pipeline today) have benefited low earners and those at the bottom of the career ladder. But I agree that a more helpful policy might have been to introduce a you-save-we-save policy, whereby the government pledges extra interest or rewards for young people who save.
Sadly, we've seen nothing but gloom for savers in this department. The prolonged depression of interest rates, whilst good for those who borrow and are determined to reduce their debt, means there has been very little appetite to squirrel money away. A shocking statistic today from Fraser Nelson at the Spectactor (@FraserNelson) shows that £1000 put away seven years ago would now be worth £916!
On the pus side, stamp duty reform has cut the cost of buying typical starter homes both north and south of the border and will probably result in more long-term, profound ripples in the first time buyer housing market than the much-vaunted Help to Buy scheme. Also, let's welcome the on-going squeeze on voracious payday lenders and parasites, sorry brokers, who facilitate that self-serving business online.
But here comes the bad news (again): we also saw the Mortgage Market Review take effect last year, resulting in longer waiting times and more stringent lending requirements (leading to perhaps unfair rejection).
THE PRESENT
Yep, those pension reforms are still the number one talking point for politicos and financial journalists everywhere (believe me, I am just as sick of hearing about them as you are!)
But in some ways, this is need-to-know information for young people, not least because the introduction of pensions 'guidance' for those approaching retirement (heavily criticised by the financial sector) has been described as "too little, too late". Critics (not least me) have wondered why some form of free guidance cannot be made available to people of all ages.
Looking at saving, it seems that low interest rates are here to stay, but thankfully, banks are now being forced to tell us when interest rates plummet (as they so often do after new customers are lured in) and when a better savings product may be available. This is thanks to a regulatory crackdown that couldn't have come soon enough.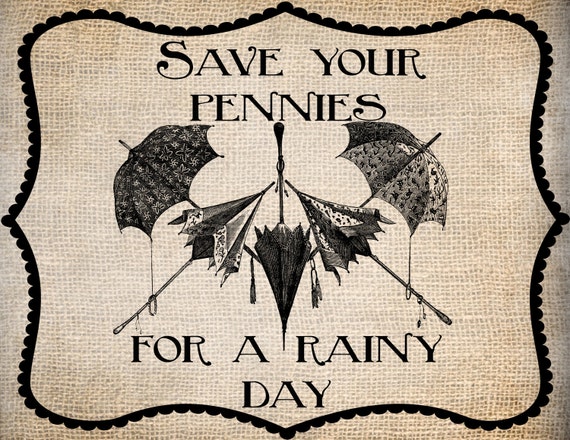 We'll have to wait and see whether the Independent's scoop on abolishing tax on savings income – likely to benefit all but the most wealthy – will be confirmed this lunchtime when Osborne takes to the dispatch box.
Meanwhile, things are looking fairly grim on the housing front, as lending to first time buyers fell at the beginning of the year on account of those nasty MMR regs and housing stock being gobbled up by buy-to-let investors.
Thankfully, fuel and food prices have been falling, giving consumers a bit of a break. This has led to lower inflation, and even fears at the Bank of England over possible deflation, but is good news for Osborne who is predicted to have a £6bn windfall to play with today as a result. Will he use this to give further perks to younger consumers and workers on top of that much-welcomed rise in the minimum age?
THE FUTURE
Those falling prices mean UK consumers will be tempted to splash out much more in the coming weeks and months, according to Money Dashboard.
Us lot are going to be spending more on looking our best and enjoying ourselves in the run-up to the election, with a fall in the cost of essentials likely to lead to an increase in spending on fashion purchases and alcohol, in particular.
Data scientists estimate that spending on clothing will rise 5.7% year on year in the next quarter to an average of £30 a month, as last month's retail sales growth continues. Being well heeled is an even bigger priority, with a 7% year-on-year rise expected for footwear purchases, with a monthly average of £39 being spent between April and June 2015.
There is also likely to be a rise in spending on alcohol as consumers raise a glass to bigger bank balances, with £9 more being spent on booze each month between April and June, taking average monthly spend to £41.
The strong pound is likely to loosen the purse strings for holiday bookings in the next quarter as well, with an estimated £230 on average being spent on getting away each month.
The extra disposable income is likely to come from the on-going trend of cheaper energy bills and falling prices at the checkout and at the pump, the data shows. The data suggests that a monthly average of just £33 will be spent on fuel in the next quarter, which represents a drop of 5% year on year. Meanwhile, an average of £194 a month will be spent on energy bills in the next quarter, a 3.1% drop on the same period in 2014. There is likely to be a 3.9% drop on food shopping next quarter too, a slight fall of £1 a month on average.
The data shows that reliance on credit in the UK will continue, with credit card repayments likely to increase 8.4% year on year in Q2. This is a rise of £11 on the same period last year, with £137 being repaid each month. Savings are set to be neglected next quarter too as consumers concentrate on living in the present, with a likely £6 drop in average monthly savings to £107 compared to the second quarter of 2014.
It appears that the falling cost of essentials and record employment rates have given us a sense of security that will see us reward ourselves in the next quarter. But it is so important that UK consumers are cautious during this spell of renewed optimism. It is easy at times like these to put more on the credit card and forget about saving, when it's actually vital that we take the chance to squirrel something away for a rainy day.